1. Who books the venues?
We are happy to organise a venue (cost depending on the venue location), however we can also cater for a venue you have booked as we are fully mobile.
2. How long do I need the venue for?
You will need to book the venue for at least 2 hours
3. Are you DBS checked?
Yes all our adult staff are DBS checked & we also have £5m public liability and employee insurance
4. How safe are the Karts?
Panther karts are the latest design & fitted with remote cut outs as standard. All karts are manufactured in the UK and carry the CE mark of quality.
5. How big an area do I need?
You will need a hall or outdoor space of 15m x 10m as a minimum.
6. What are the extras I can buy?
We can organise Party Bags, Party Food, Medals, Trophies & many other party favourites.
7. How many Go Karts do you have?
We run 4 go karts at a time and during a typical 1 hour party each kid has between 4 & 5 goes.
8. Can I book the karts for more than 1 hour?
Yes you can. We charge a fee for every extra 15 minutes you require.
9. How do I book a party?
Just get in touch via phone, text, email, facebook or even whatsapp...we will do the rest.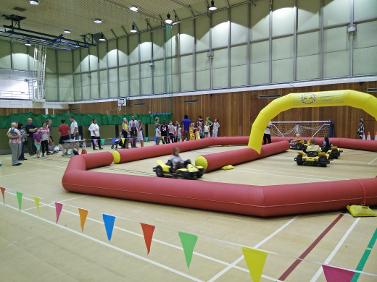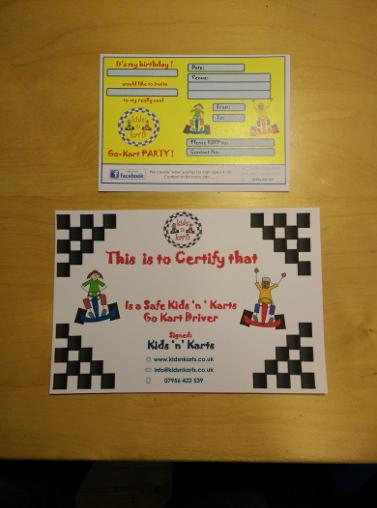 Contact us:
07956422539
info@kidsnkarts.co.uk